In large part thanks to innovative techniques and improved technology, modern orthodontics has seen some amazing advances in recent years. While traditional braces are far more comfortable and less obvious than they've ever been, today's teens are the most visible generation yet. Most have multiple social media accounts, chronicling their day-to-day life online. Selfies are practically a rite of passage at this point! As normal as this is nowadays, this kind of constant sharing can sometimes feel a little bit overwhelming, particularly if a teen feels their smile is less than perfect.
Here at Bennett Orthodontics, we see the unique inner and outer beauty of every patient we treat! But we also know how good it can feel to have a smile that is beautifully aligned and fully functional. Invisalign Teen is one way we can help our teen patients achieve a healthier, more attractive smile, and it offers a nearly invisible way to get there! Treatment with Invisalign Teen will result in not only a straighter smile, but an optimized bite pattern as well, making teeth more proportional, easier to keep clean, and functioning optimally.
Let's take a closer look at what Invisalign Teen is and why it can be such a great choice for our teen patients!
What is Invisalign Teen? How does it differ from Invisalign?
The Invisalign Teen and Invisalign systems both use a series of clear, custom-made aligners to straighten the teeth gradually without any of the restrictions that can come with traditional braces. Instead of using wires, brackets, and bands to move teeth into the preferred positions, teens simply wear the aligners over their teeth and change them out for a new set weekly, or at another interval as determined by Dr. Bennett. As each set of aligners is worn, the teeth will gently and gradually shift into place, leaving patients with a straight, confident smile they're proud of.
Although Invisalign and Invisalign Teen work the same way and share the same underlying technology, Invisalign Teen was developed with the unique needs of teen patients in mind. With input from leading orthodontists, special features were added to the Invisalign Teen system, including:
Compliance indicators
When it comes to getting great results with Invisalign, patient compliance is a critical element. In fact, it's the single biggest factor in successful treatment. Patients must adhere to Dr. Bennett's recommendations to ensure their orthodontic process stays on track. This includes wearing their aligners for 20-22 hours per day, every day, throughout the course of treatment. 
Invisalign Teen has a compliance indicator incorporated into each aligner that will fade from from blue to clear as it is used, providing a visual approximation of wear. This lets both parents and orthodontists keep track of patient use. If we find a teen isn't holding up their end of the treatment bargain, it will usually be noticeable to us in enough time to correct compliance before treatment gets off track.
Eruption tabs
This feature accommodates the growth of the second molars in young adults, helping to keep space open for unerupted teeth and making it possible to treat a wider range of conditions with Invisalign.
Replacement aligners
Every one of us has lost or damaged something important to us before, and although we encourage our teen patients to treat their aligners with care, life just happens sometimes! There's no need to worry if an aligner is misplaced or incurs damage. Invisalign Teen will provide up to six replacement aligners at no charge, just in case.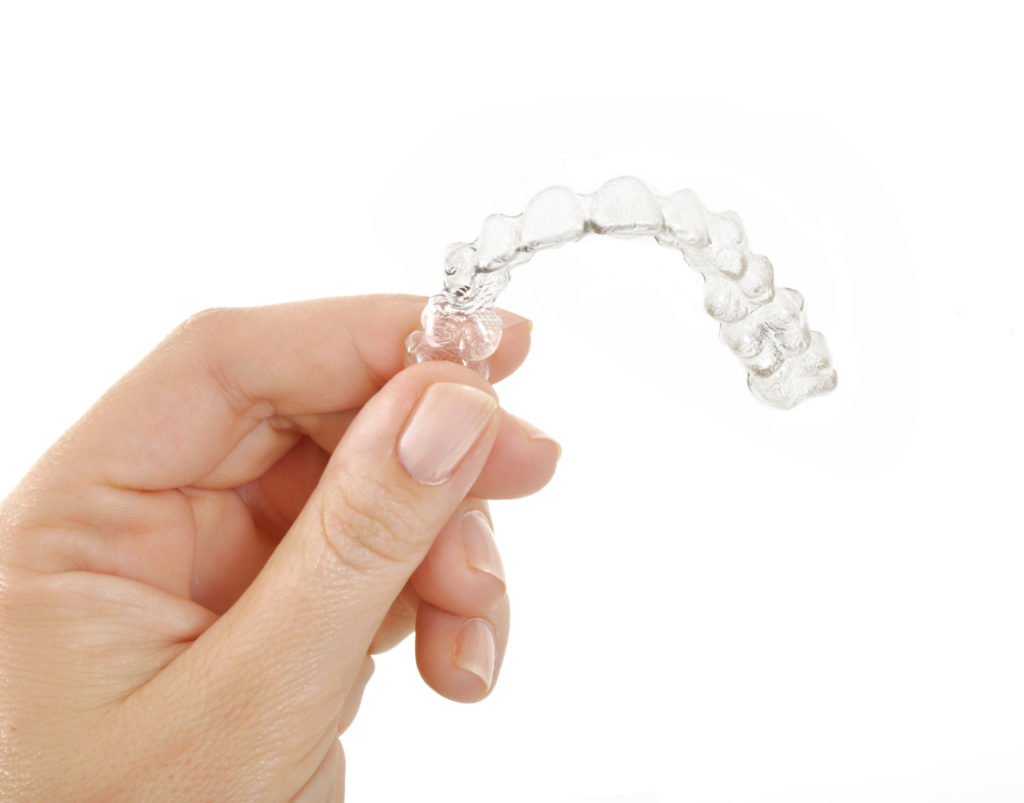 As effective as traditional braces
As long as patients commit to wearing their aligners the recommended 20-22 hours a day, Invisalign Teen can be just as effective as traditional braces for many of the most common orthodontic issues. The Invisalign system especially excels at treating mild to moderate cases of underbite, overbite, overcrowding, and gapped teeth. Although not every teen is a candidate for Invisalign, most will be. Bennett Orthodontics offers a complimentary initial consultation that can determine if a patient will be a good fit for this particular treatment.
Extra flexibility
Although traditional braces have made major improvements over the years, they still take a little getting used to, and food restrictions can often be on the steepest learning curves. Patients must avoid anything too crunchy or chewy to protect their braces, and popular snacks like popcorn, nuts, chips, and even some raw fruits and veggies have to go on the back burner until treatment is complete.
Invisalign aligners are designed to be removed at mealtimes, so teens are free to enjoy all the same foods they normally would, as long as they are careful to maintain a good dental hygiene routine. Even with removable aligners, it's important to brush and floss regularly to keep food and bacteria from accumulating against and in between the teeth. 
Food isn't the only area of flexibility that comes with Invisalign Teen. Sports can sometimes be rough if an athlete is in braces. Brackets and wires can break or come loose, causing irritation, pain, or even injury. With Invisalign, teens can remove their aligners and wear a regular mouthguard, putting the aligner back in after practice or the big game. For young musicians, there's no worry about traditional braces getting in the way of playing certain musical instruments. The removable nature of Invisalign aligners allows for uninterrupted music making!
BONUS BENEFIT: aligners can also be removed for those all-important occasions when a teen only wants their natural smile to shine through, such as homecoming, prom, and senior pictures.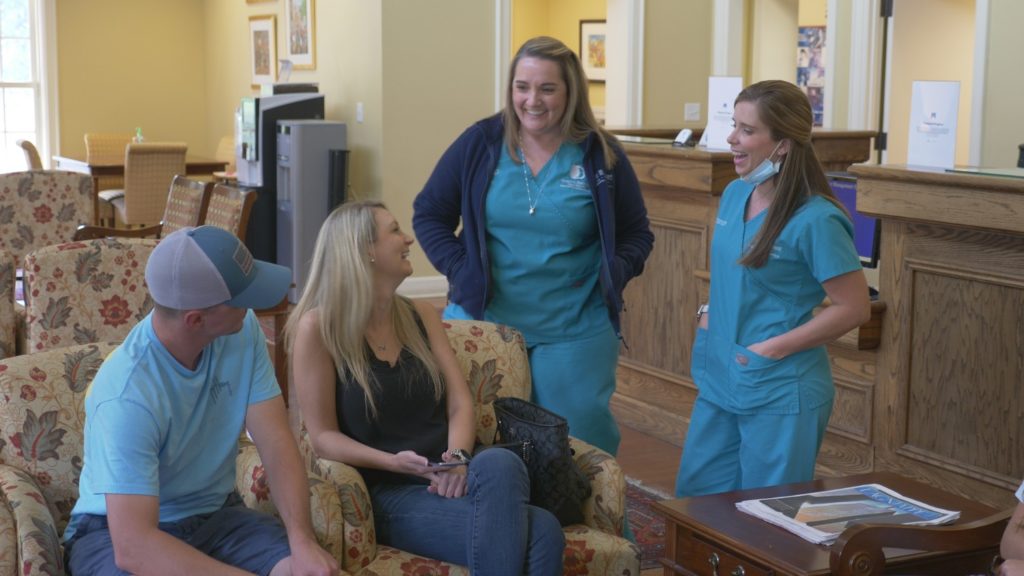 Less time in the office
Since the aligners don't require any adjustments, and because there are no wires or brackets that can be broken and require repair, Invisalign Teen patients will generally require less frequent maintenance and emergency visits. This can be especially beneficial to parents, since family schedules are busier than ever before these days. After the initial appointment, follow-up appointments will usually be scheduled for every six weeks.
Invisalign Teen is "clearly" the top choice for teen patients in Mobile
Invisalign Teen is designed for patients who have lost all their primary teeth, and whose second molars are at least partially erupted. Are you in Mobile or the surrounding area and have a teen you believe may benefit from the Invisalign system? Here at Bennett Orthodontics, we are known for providing exceptional, individualized orthodontic care to patients of all ages. We'd love to schedule your teen for a complimentary consultation and walk you both through all that Invisalign Teen has to offer. Click here to schedule a complimentary consultation today and let us get your teen started on the kind of smile they'll want to share with the world!